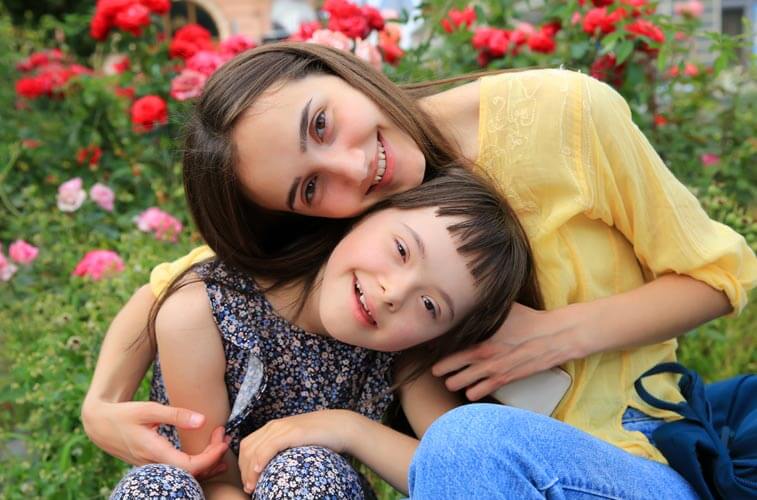 How to Apply for Regional Center Services?
An individual is eligible for regional center services if he or she has a developmental disability as defined in the Lanterman Developmental Disabilities Services Act (Welfare and Institutions Code 4512(a).
If you live in Alameda or Contra Costa Counties, you can apply for regional center services by phone or by written request.
The intake process for infants and toddlers birth to age 36 months begins by calling the Early Start Intake line at (510) 618-6195 or earlystartreferrals@nullrceb.org
Anyone over age 3 and is suspected of having a developmental disability may apply for services by contacting our Intake Coordinator at (510) 618-6122 or intakeoverthree@nullrceb.org.
What Is a Developmental Disability?
A developmental disability is defined in the State of California (WIC 4512(a)) as a disability that occurs before the age of 18, is substantially disabling for an individual, and is expected to continue indefinitely.
Developmental disabilities include intellectual disability, cerebral palsy, epilepsy, and autism. Also included are disabling conditions closely related to intellectual disability or requiring similar treatment.
Eligibility determinations are made by a team of regional center professionals such as a physician, nurse, psychologist, physical therapist, speech therapist, behavior analyst, and assessment counselor.
You are notified of your eligibility by letter within 10 days after the determination is made.  Any applicant who is not eligible for ongoing regional center services will be informed of his/her appeal rights and the fair hearing process, and will also be referred to other appropriate resources.
Provisional Eligibility
Welfare and Institutions Code section 4512 was amended in July 2021.
Expands eligibility for Lanterman Act Services by allowing children who are three or four years of age to be provisionally eligible for regional center services under the following conditions:
The disability is not solely physical in nature and the child has significant functional limitations in at least two of the following areas of major life activity: Self-care, receptive and expressive language, learning, mobility, self-direction as determined by regional center and as appropriate to the age of the child.
The child is not required to have one of the developmental disabilities listed in W&I section 4512 (a)(1)
What Does the Intake and Assessment Process Look Like?
You will be directed to the Intake Coordinator who will conduct a basic screening to determine if further assessment and diagnostic services are appropriate. Persons with developmental disabilities may apply for services directly or be referred by others.
Intake is the process in which information is gathered to determine eligibility for regional center services. An Assessment Counselor will schedule an initial intake appointment that will be held within 15 working days following your request for assistance. This appointment, which takes place in your home or at the regional center, is a time for you and your family to be given a complete overview of the regional center and its services.
The Assessment Counselor will arrange for any necessary assessments to determine eligibility. For infants and toddlers between birth and age three, assessments regarding eligibility are performed within 45 days following the initial intake appointment. For individuals three years of age and older, assessments are performed within 120 days following the initial intake appointment. Assessments may include psychological, medical, or developmental evaluations and others if necessary.
Office of the Ombudsperson
The Department of Developmental Services (Department) received funding through the 2022 Budget Act to establish an Office of the Ombudsperson to assist individuals and/or their families who are applying for or receiving regional center services regarding the Lanterman Developmental Disabilities Services Act. Beginning December 1, 2022, this new Office will be available to provide information, facilitate resolutions to disagreements and complaints, make recommendations to the Department, and compile and report data.
♥